Rekey to Master Key System Portland, OR – Interstate Locksmith Shop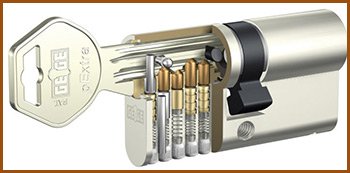 The arrival of the master key has made everything simple for home and business owners. Since its invention, a single key can be used to open all locks with ease and comfort. If you are an entrepreneur, let all the locks of your premises get rekeyed to master key system to avoid the hassles of carrying a bunch of keys that might also be vulnerable to theft. It has eliminated the instances of theft that might occur when there are lots of keys to manage. Moreover, the chances of misplacing the key also reduce significantly.
Do I need it?
It is a fact that each customer is unique and one solution doesn't fit all. So, instead of getting all the locks rekeyed to master key system, contact our experts and avail precious advice for free. A feasibility study would do a world of good in taking the final decision. After a successful analysis, we can proceed and perform the rekeying process within the shortest possible time frame.
How to avail this great feature?
All you have to do is contact Interstate Locksmith Shop's customer care executives. A mobile van replete with state of the art tools will arrive at your home or office, no matter what time it is. Each lock is scanned in detail before rekeying it to fit a suitable master key. Our experts are epitomes of quality and make no error in creating a well-defined master key.
Set up a hierarchical master key system:
A master key can be particularly useful in an office setup when you have to establish different levels of permission to the employees. There are certain areas on the premises that are restricted to particular categories of the staff. We delegate the authority of master key to the management while the executives use the sub-master key facilities to enter into certain zones. With different levels set up, an entrepreneur can safeguard the business without impacting the functionality of the company.
Master key system rekey:
The professional world is extremely fluid. In cases where employees leave the organization, the chances of data theft are extremely high, especially if the individual has not deposited the master key while leaving. You should call us directly without delay, and we would make sure that each lock is rekeyed to a new master key system that is different from the existing one. It is, in fact, one of the best methods to keep security at its optimum in your office.
If you live in the Portland, OR area, call Interstate Locksmith Shop for master key solutions today!